When Facebook articles are telling you to not skip out on the DLC because of ONE character in Dishonored 2 is returning.

I'm just like, "Who hasn't played them yet"? Besides those who never bought the DLC. Any Dishonored fan would have played it already and know this information. Oh it's going to be a lovely couple of months before the game's release. I can already tell you that.

And I will say that the comic was a brilliant read. Interesting ending for it too. Can't wait for the next one to come out next month!
Agreed, the comic was a fun read, and that last comic panel / page especially intrigued me.
Here are some new Dishonored 2 screenshots from Gamescom, a new interview with Harvey Smith and Sebastian Mitton and some NEW Corvo gameplay and Emily gameplay in the Clockwork Mansion.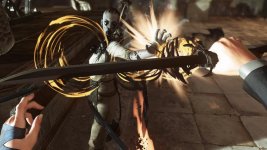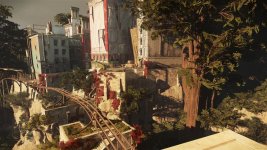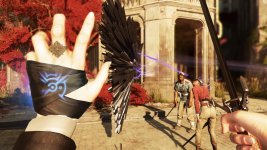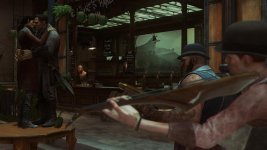 Below is the video link.
Enjoy.
It starts at the 00:43:00 mark of the link below......
https://www.twitch.tv/twitch/v/84091028