Welcome to
TRMK's
sixth year of live
E3
show coverage. In the
TRMK
tradition, we managed to sneak into the show early and gather some information and photos of the
Midway
booth at
E3
this year.
This year it seems they have stepped up the promotion of
Mortal Kombat: Armageddon
and placed four playable
Xbox
kiosks running the game out in the lobby of the
West Hall
just outside of
Midway's
booth location. They also have a large row of eight kiosks inside of
Midway's
booth in West Hall.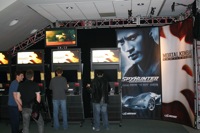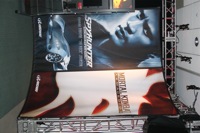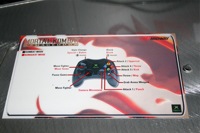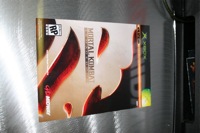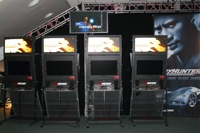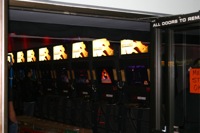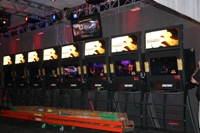 We also got an exclusive first look at how the new
Fatality
system looks. Take a look at this placard and the other two special move cards.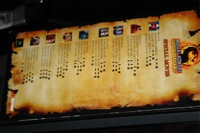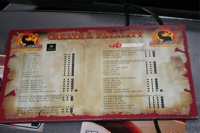 There was also a sighting of a large poster of
Mortal Kombat: Armageddon
off on the side of the building which you can see from Interstate 110. Reportedly the file for this banner image was 20 gigabytes.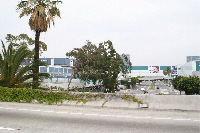 Be sure to check back tomorrow for even more information live from the show floor!