It feels like the year 2010 just started, but January is about to come to a close. It's been fairly quiet in the MK world until this week with a few little tidbits we'd like to share with you.
Earlier this month
MK Universe
noticed that one of the MK Team's PSN accounts was noticed connected to the PSN Network while play testing a build of MK9.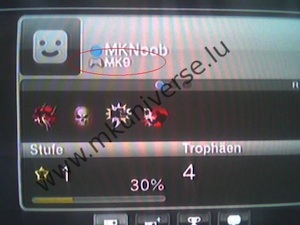 Some have assumed it was Ed's PSN account because of the word "Noob" in it, but in fact it was one of the many public accounts created for the
"Fight the Developers" night
from a year ago. These accounts have been fairly dormant since then, so either this was a planned "leak" or an accident on the part of one of the game's developers.
Also some more rumors of a new MK Movie has been floating around again. This time the new owners of the Mortal Kombat franchise, Warner Bros is in the middle of the latest rumors.
Bloody Disgusting is reporting
that WB recruited budding screenwriter
Oren Uziel
to write a reboot of the Mortal Kombat series for the big screen. Uziel has gotten some buzz for his script
Shimmer Lake
which made the
2009 Black List of great un-produced movie scripts
. It makes complete sense that Warner wants to put some money behind Mortal Kombat, in both film and game realms, so we can't wait to see this rumor materialize. If this is true we expect Threshold Entertainment's Larry Kasanoff will be getting some lawyers involved soon to stake his claim in the franchise he abandoned years ago.
What are your thoughts on a Mortal Kombat reboot? What would you like to see? Be sure to leave your thoughts
in the Komments
!