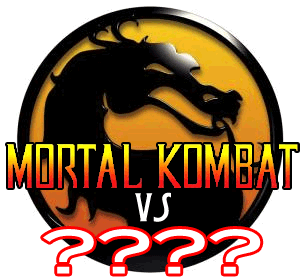 While the
Mortal Kombat
universe has been dormant for the last few months, aside from the smattering of news about
Ultimate Mortal Kombat
for
Nintendo DS
, we're beginning to see some signs of activity at the house of
Mortal Kombat
. Lately, we have started to hear a few rumblings around the Chicago-based developer in regards to the next title in the
Mortal Kombat
franchise, aka
Mortal Kombat 8
. The
MK Team
has in the past gone on the record in stating the the next
Mortal Kombat
game for this generation's consoles will feature a totally reinvented formula than the previous console-specific
Mortal Kombat
titles. Recently, the direction that
Midway
is considering on taking their most prized franchise has started to take shape.
A post on the
IGN Boards
(highlighted by a
MK Online
user), brought up the prospect that
Midway's
next
Mortal Kombat
title will straight up be a
Mortal Kombat vs. DC Comics
fighting game, in the spirit of the
Marvel vs. Capcom
series of fighting games. While this rumor has been around in various iterations ever since
X-Men vs. Street Fighter
was released in
1996
, it appears that this latest reincarnation seems to carry a bit more weight this time around. As incredulous as this rumor has sounded ever since it first made the rounds more than ten years ago,
TRMK
has confirmed from our own sources that the next
Mortal Kombat
game for the current generation of consoles -
Xbox 360
and
PlayStation 3
- will indeed be a
"Versus"
style game.
While we were unable to confirm the
DC Comics
angle proposed by the
IGN Boards
message, we do know that the game will feature another well-known established intellectual property. It seems unlikely that the
DC Comics
license will appear along side a franchise known for its gruesome fatalities; however, the
MK Team
did state that they were intent on "reinventing everything from the ground up" in order to "wipe the slate clean". Therefore, the idea that the game will not feature fatalities in the traditional
Mortal Kombat
style is not as far fetched as it initially sounds.
Early this year, series co-creator,
Ed Boon
, did
go on the record to state
that the series will feature a darker and grittier art direction and game presentation, inspired by the hit
Xbox 360
title,
Gears of War
. The
DC Comics
universe fits within this style with their recent reimaging of their
Batman
and
Superman
franchises in the movie theaters. But until we hear definitively who the other partner is in the
Mortal Kombat Versus
game, we can only speculate as to who we will see
Scorpion
and
Sub-Zero
fighting against on our
Xbox 360
and
PlayStation 3
in
late 2008
.