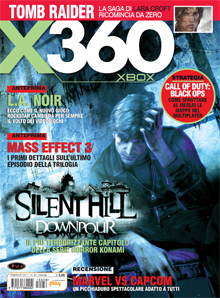 Earlier today our friends at
Inside MK discovered
that
Issue #56
of the Italy's
X360 Magazine
has an interview with
Ed Boon
in which he mentions the possibility of
Shao Kahn being playable
when discussing
special tag-team moves
that will exist only when you use certain character combinations. If you read Italian you can
read the article in it's entirety online
. Otherwise here is the translated quote from the magazine:

"For me it will be awesome if everybody will find that Scorpion and Sub-Zero worked together in past, just like Jax and Sonya did." said Ed Boon about that possibility to create some Tag Team moves "These are the classic couples that maybe hardcore fans will have fun to discover. We will put inside some special moves when Raiden will be with Shao Kahn or Liu Kang... these are the things we would like players will discover during the game"
It is likely that the boss characters will be playable only after unlocking them, like they were in
Mortal Kombat vs DC Universe
.