THE STREAM IS OVER!
lol, I wrote "THE STREAM IS LOVE NOW!"... Love? Well, I did like it. XD
The Stream:
http://www.twitch.tv/netherrealm
The Stream on Youtube:
https://www.youtube.com/watch?v=peNYrfFUS3M
Ermac vs Kung Lao in HD
https://www.youtube.com/watch?v=1ugnZUV1DNE
[/QUOTE]
The Tweet:
https://twitter.com/NetherRealm/status/558752856958726144?lang=en
The Image: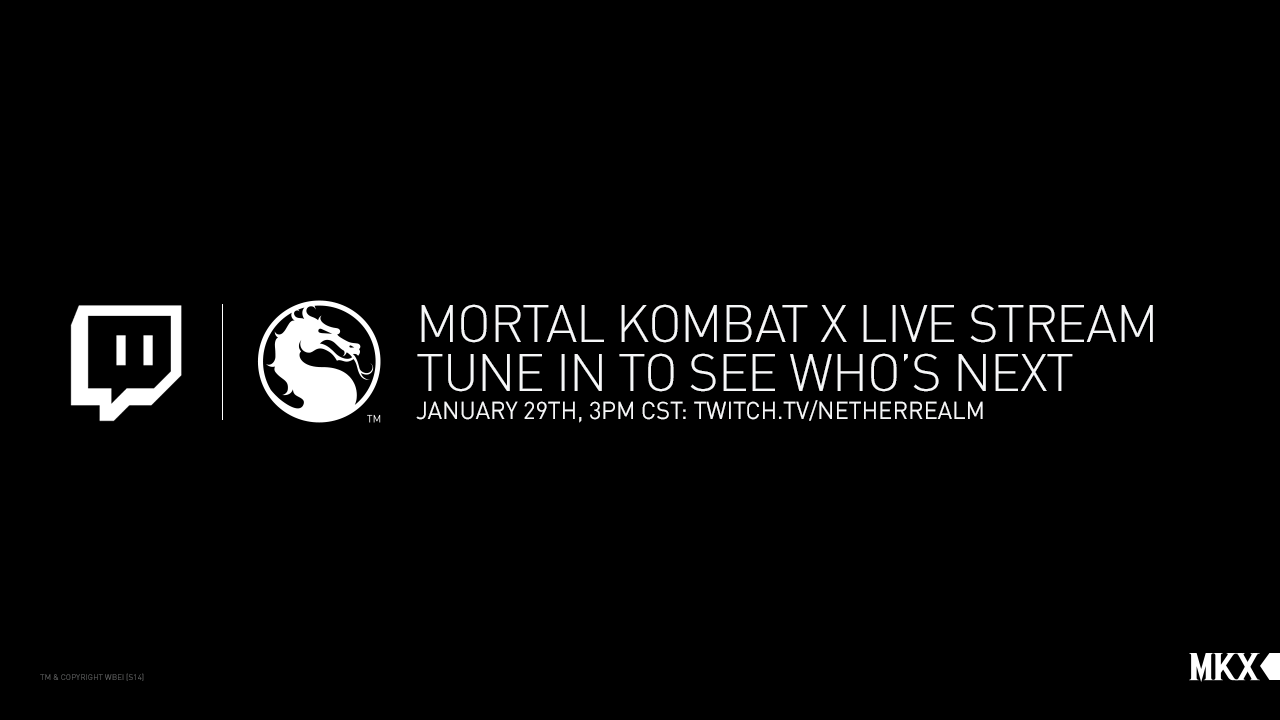 The Teaser:
...
New stuff - Ermac revealed!
Ermac Trailer:
The intro quotes:
All of the various dialogue from the trailer and stream!

Sub-Zero: How many souls do you harbor?
Ermac: We wield the might of thousands!
Sub-Zero: Yet you have no heart.

Ermac: Sub-Zero.
Sub-Zero: Shao Kahn is gone! You're free.
Ermac: Come, feel his presence!

Scorpion: I sense Shao Kahn in you.
Ermac: Our leader is part of us.
Scorpion: I will remove him.

Kotal Kahn: I thought us allies, Ermac.
Ermac: We will depose the emperor.
Kotal Kahn: Now you will perish.

Kung Lao: Quan Chi.
Quan Chi: Enjoy your last breaths.
Kung Lao: I have prevailed before, demon.

Kano: I love a good hat.
Kung Lao: Do not provoke a Shaolin.
Kano: You toss your shoes as well?

Kotal Kahn: What is the meaning of this?
Kung Lao: Must everything have meaning?
Kotal Kahn: I will kill you for sport!

Raiden: Kung Lao!
Kung Lao: Forgive me, Lord Raiden.
Raiden: I forgive your impending failure.

Kung Lao: Does your mind remember?
Ermac: All since our creation.
Kung Lao: Then you will remember this.

Sub-Zero: Ermac.
Ermac: Your soul is corrupt!
Sub-Zero: Not corrupted. Freed.
Last edited: