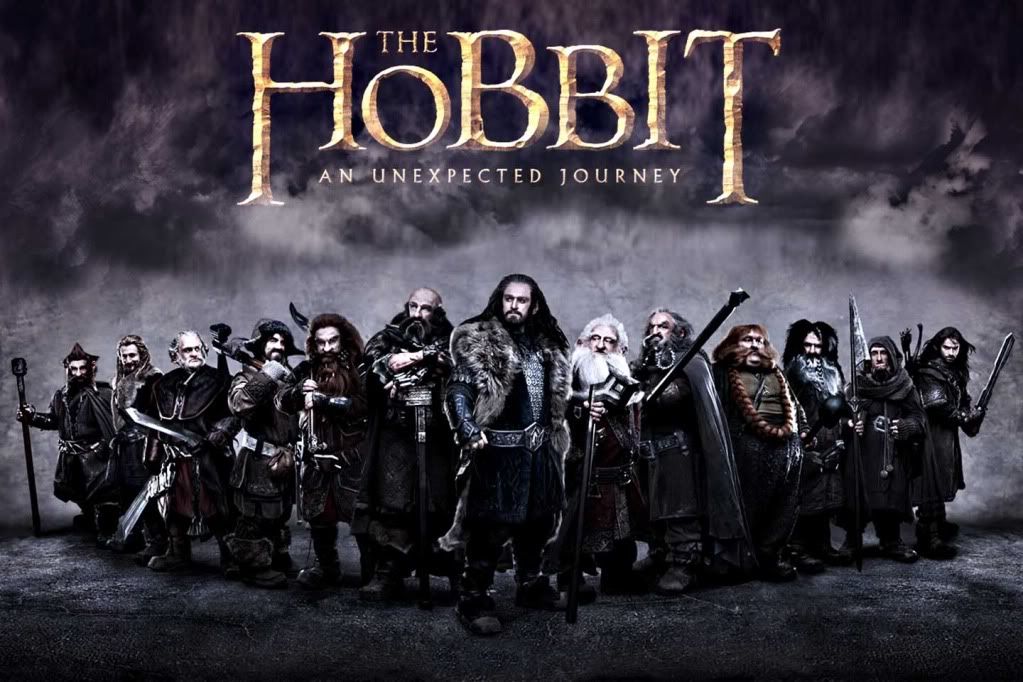 Although I know it maybe a bit early to talk about this movie, it is one of those movies that I can't wait to watch. The Hobbit is an upcoming two part fantasy film directed by Peter Jackson which serves as a prequel to the Lord of the Rings Trilogy and is based on the 1937 novel of the same name by J.R.R Tolkien. The film is to be released in two parts, the first one being
The Hobbit: An Unexpected Journey
to be released on 14 December 2012 and the second one being
The Hobbit: There and back again
to be released on 13 December 2013. Returning actors include Ian Mckellen (Gandalf), Andy Serkins (Gollum), Hugo Weaving (Elrond), Christopher Lee (Saruman), Cate Blanchett (Galadriel), Elijah Woods (Frodo), Ian Holmes (Old Bilbo Baggins) and Orlando Bloom (Legolas). Howard Stone also returns as the film's music composer.
Cast Video
Updates since after the video was uploaded: Orlando Bloom, Ellijah Woods and Cate Blanchet have confirmed to be reprising their roles as Legolas, Frodo and Galadriel respectively.
The Hobbit follows the journey of the hobbit, Bilbo Baggins (uncle of Frodo Baggins, the main protagonist of the Lord of the Rings) who in the company of Gandalf and 13 dwarves goes on a quest to reclaim the lost Dwarf kingdom of Erebor, which was conquered by the dragon, Smaug.
Both the films have an estimated budget of 500 million (put together) which exceeds that of the LOTR trilogy put together by around 200 million which leads me to believe that these movies are going to be much more promising than the LOTR.
With such an amazing lore to work on and with Peter Jackson's ingenius direction, Im sure these films won't dissapoint and will set a new standard to what movies are all about.
Peter Jackson himself has started a personal Vlog which enables us to get a sneak peek at the production, sets, and actors. The first video had been released 4 months ago and it truly amazing and very entertaining. I never knew there was so much work involved in making a movie. Here is the video of the first episode.
Episode 1
Episode 2
Episode 3
Episode 4
Episode 5
Episode 6
Episode 7
Episode 8
What do you guys think of these upcoming films? Also if I have missed out
any new info do inform us about it.
Trailer: The Hobbit: An unexpected Journey - December 2011
Photos/Snapshots/Posters
Last edited: