This thread is for conversations for the Brotherhood/Revelations multiplayer modes. Talk about recent matches, your leveling progress, your favorite personas, and invite others to play.
The Barber
Wearing ordinary noble's clothes and displaying white streaks in his dark hair, the Barber uses a razor to assassinate his targets quickly and efficiently.
The Captain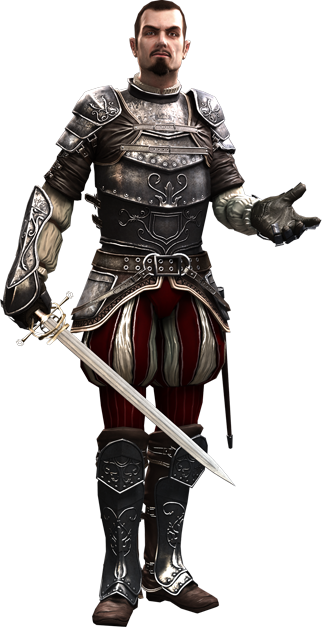 Wearing decorative armor and possessing refined sword skills, the Captain wields a thin rapier and kills his targets with stylish flair.
The Courtesan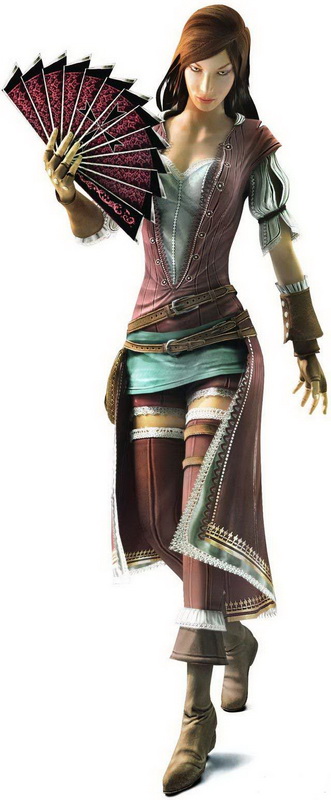 A sensual woman in liberal clothing, the Courtesan charms her targets before assassinating them in fluid, but lethal movements, with her special bladed fan.
The Dama Rossa
(DLC exclusive - Da Vinci Disappearance) - A young, but serious looking leather clad woman, the Dama Rossa kills her targets similarly to a black widow spider, by using her double pronged hair pin.
The Doctor
Bearing dark robes and a beak-shaped mask to hide his face, the Doctor uses a syringe to assassinate his targets and patients, killing many more than what he saves.
The Engineer
An expert marksman, wearing mostly red and white clothes with puffy sleeves, the Engineer wields a compass as his weapon, and kills his targets with careful preparation.
The Executioner
A muscular looking man with the appearance of a butcher, the Executioner wields a handheld axe as his weapon, allowing him to kill his targets with a brutal display.
The Footpad
A man dressed in the garb of a thief or a pickpocket, the Footpad sinks his pair of shivs into the flesh of his target, in a manner reminiscent of a snake, before disappearing from the scene of the crime.
The Harlequin
(Limited edition/pre-order exclusive) - Wearing a costume similar to those of the performers of Carnevale, the Harlequin dons a mask to hide his identity and carries two thin, needle-like rondel daggers, allowing him to make a show out of his target's murder
Last edited: