Kitana is my favorite MK female character, so I decided to devote a special section describing her potential future 'reign' over Outworld under the tutelage of the original MK tournament champion, Raiden (god of lighting!).


Thanks for reading,
====
"Kitana was appointed to become the Queen of Outworld after Raiden won the Mortal Kombat tournament! Raiden considered Kitana very strong and wise and therefore wanted her to have considerable authority over all the people. It took some doing for Raiden to expel Outworld of terrible terrorists and tyrants after he won the MK tournament. This expulsion was necessary to secure democratic policies for Outworld and ensure that future tournaments would be less undesirable! Queen Kitana observed as her dominion grew, and various sectors fostered the arts and sciences while young warriors were trained to become skilled martial-arts models for the future MK tournaments. Queen Kitana was the idea female monarch, so Raiden was very very pleased."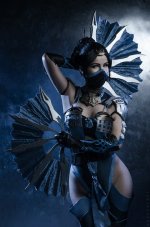 QUEEN KITANA: "The old Outworld was much about graphic violence, decapitations, rape, tyranny by the undesirable Kahns, and unrighteous treatment of the female warriors. Therefore, this new dominion established by Raiden and maintained by my ruling council, will ensure that MK tournaments highlight our celebration of democracy in Outworld. We can then remember the difficult 'early days' of Outworld with great trepidation and think about how the 'leviathan' of darkness was swept away by the heroic triumphs and magical power of Lord Raiden. As your queen of Outworld, I intend to make the MK tournaments a thing of marvelous excitement, and reporters will note how our new cities will combine the splendor of nature and water with the modern marvels of bright lights and big cities!"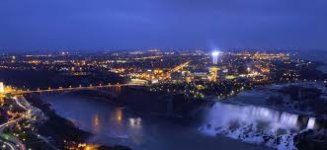 "Raiden was so pleased with Queen Kitana's effective method of ruling over the people of Outworld with a terrific sense of social sensitivity and attractive political shrewdness, that he decided to name her 'queen-for-life' and future female MK tournament warriors would honor her contributions to both fighting and politics! Queen Kitana's dominion or government was one of democratic consciousness and great nonviolence maintenance outside the fight-controlled arenas of the MK tournaments. Now, museum curators went to work to establish the graphic depictions of what made the 'old Outworld' a thing of ominous gore, terror, undesirable tyranny, rebelliousness, pollution, hellfire, and of course, chauvinistic dogma. Queen Kitana ruled her dominion with a staff of attractive diplomacy."
====
:secret: