[Comic Spoiler]
I wonder how much he'll change physically wise and how much he'll change mentally.
I have the strange hunch that something will happen and he will be changed forever in the story..Just a feeling.
What do you think might happen in the story?
Will we have another 'kill-off' crisis and Raiden be a victim this time?
All things I'd like to see everyone discuss.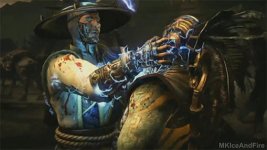 ​
Last edited: