http://www.ign.com/articles/2015/02/23/feudal-japan-skin-pack-reported-for-mortal-kombat-x
*Update* Apparently this is old news, so instead let's use this thread to talk about alternate costumes that you would like to see in MKX, whether it be DLC or alternates that might be in the main game.
*Original Post* According to IGN, one of MKX's skin packs has been leaked through the PS3. The Feudal Japan Skin Pack. Here is the picture of the supposed leak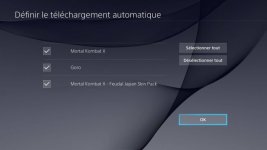 What do you guys think? And please, let's not turn this into a hate thread about day one DLC or whatever, I had enough of that when reading the comments of the article lol. And by the way, if this has been confirmed fake or old news, well then just move along, nothing to see here!
Last edited: