If already revealed, what are the races of these 2 new characters?
And if not, what do you think they are?
Are they some sort of newer members of the BoS, or some new clan being introduced in the storyline of the new MKX?
I'm extremely intrigued to see where they go with this character. The 'executioner' type design on Torr and the limited vocabulary of Ferra really make me think of what type of places they come from and exactly what they are.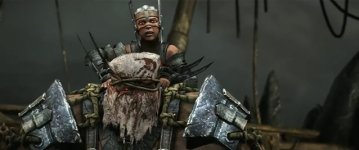 ​
Last edited: