Dr Doggystyle's Huge MK Collection
Hello TRMK members,
i don't know if this is the right section for this, but i wanted to share my MK collection with all of you MK fans.
i want to share my huge MK Kollection with all of you MK fans.
First a short introduction of myself :
My name is Bryan and i live in The Netherlands (a small country in Europe near UK, Germany and Belgium)
My MK experience began in the early years when the first arcade cab came out.
I played it a lot in the Arcade halls.
It was a great game to play every version was better and improved and more players.
I started my collection in 2006 and since then i have collected a lot of figures and other MK merchandise.
Most of them are from the US or UK, because here in The Netherlands there isn't a lot of MK merchandise.
Update 16 march 2013 :
my personal website is up and running
www.drdmkm.eu
Have fun watching the pics !
REMINDER FOR EVERYONE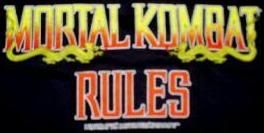 Last edited: