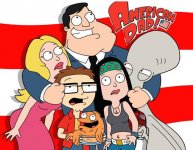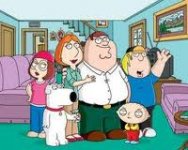 I'm not even sure how many Seth MacFarlene fans there are on here, as I know he gets a fair share of criticism. However, if you do watch him, which of these two shows do you perfer? Personally, I much perfer American Dad over Family Guy. On Family Guy, it can be funny, but there's way too many big fill-ins in the show. In several episodes, they have 4-5 minute segments of things that have nothing to do with the plot. The "Shipoopi" and "Gayest Music Video Ever" come to mind.
But with American Dad, it doesn't rely on random segments to propel it. It has two plots, a main and side-one, that are usually very funny. Plus, all of the characters on American Dad are funny. Stan, Francine, Roger, Steve, Klaus. Even Hayley succeeds in giving a laugh or two. In Family Guy, it's just Stewie, Brian, and Peter. Lois is kinda funny, and Meg and Chris just fail.
But, that's how I feel on the matter. At my school, I'm the only person I know who thinks this. So, I'd like to know what you think.
Last edited: